Presenting the Final Design!
We've updated the design to complete Milwaukie Bay Park! Thank you to over 1,300 community members who participated in the process from August 2018 through April 2019 as we updated the plans for final improvements.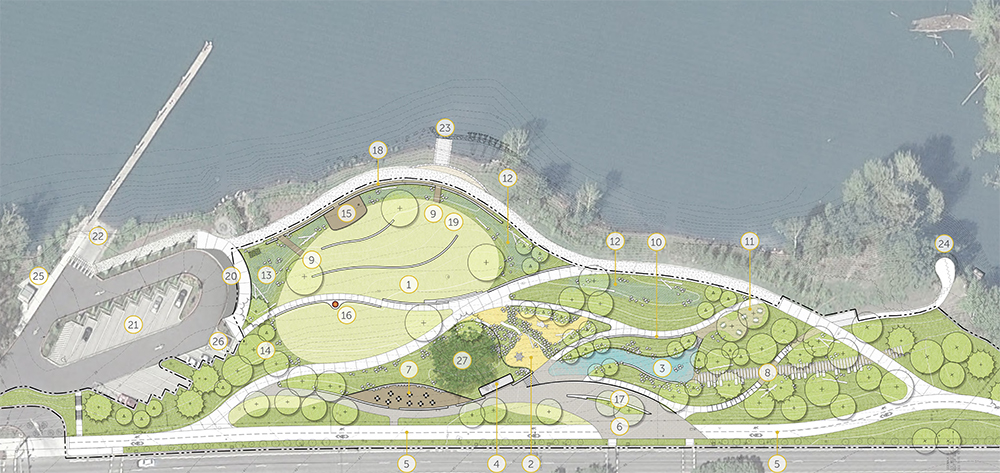 See the Final Design (plan view).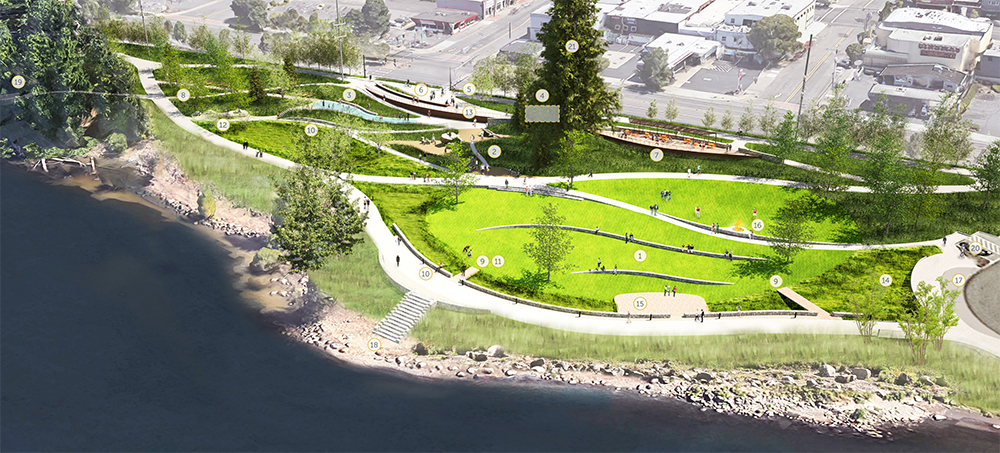 See the landscape architect's rendering.
We heard feedback on key elements, including a children's play area, water feature, art and social gathering areas. Your preferences and feedback informed the creation of three alternative park designs — and then the Final Design.
Background
The final design phase for Milwaukie Bay Park launched in August 2018. Developing the Park is a joint effort between the City of Milwaukie and the North Clackamas Parks and Recreation District.
A plan for the Park was adopted in 2010 by the City of Milwaukie, serving as the foundation for many agencies, community partners, and local citizens to participate in shaping improvements over the years. Many elements of that plan were completed by the City over the past decade, including the Klein Point Overlook, new boat launch and landing, auto and boat trailer parking, restroom facilities, temporary Trolley Trail connection, a riverside path, river bank stabilization and plantings, and an improved access bridge over Kellogg Creek.
A bank repair project that incorporates pedestrian access down to the river was recently completed. Download an illustrated document.
Now in the final phase, remaining elements of the plan are being updated and further refined to meet today's needs for the City, NCPRD, and the people they serve. Current considerations include preserving the redwood tree, having the planned water feature be interactive, and geese mitigation — to name a few. 
The final design focuses specifically on the approximately 2.5-acre grassy area between McLoughlin/OR99E and the riverside path. Construction of the final planned improvements is anticipated to begin in 2020.